Eclipse Aerospace
In the News
---
Take a look at what other pilots and aviation enthusiasts are saying about the Eclipse Jet in the articles below. Note that most links will take you to the respective author's or publisher's website.
Scroll Down for All the News!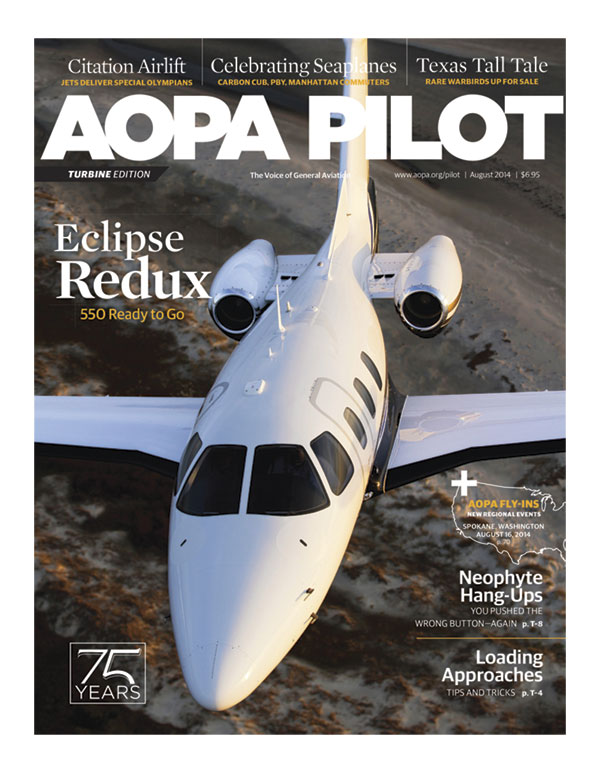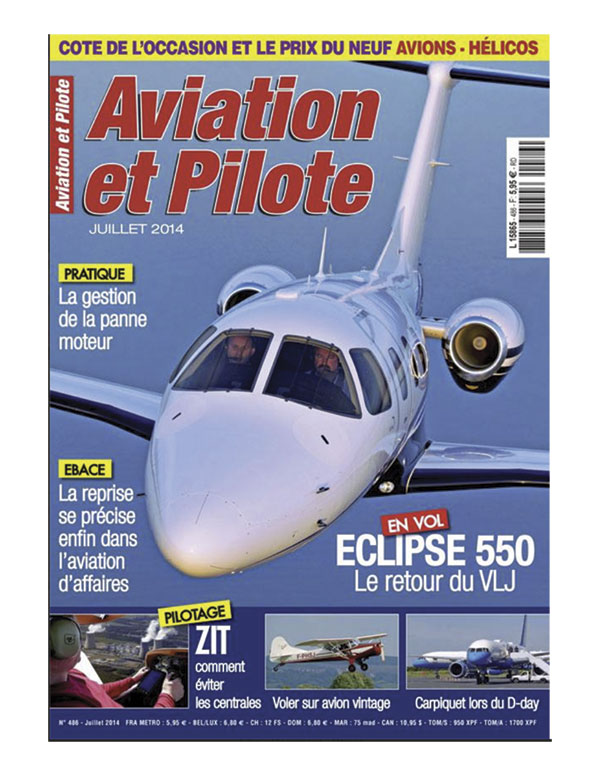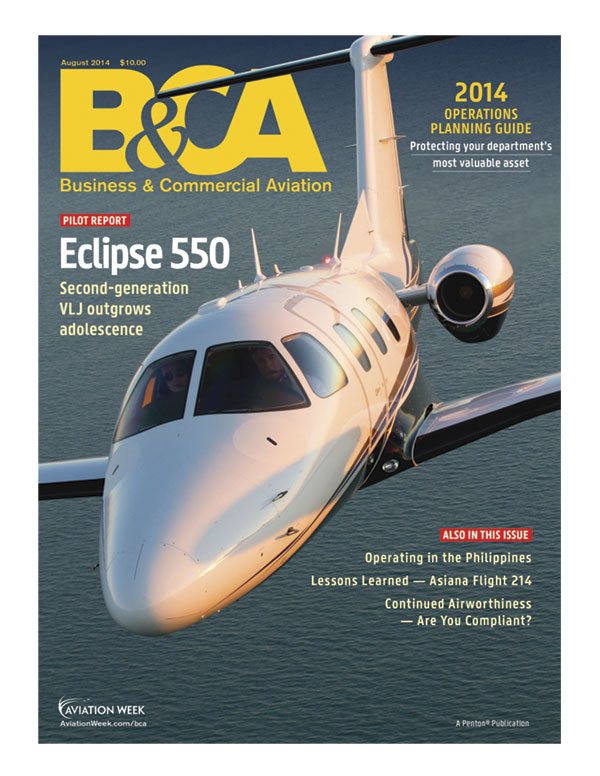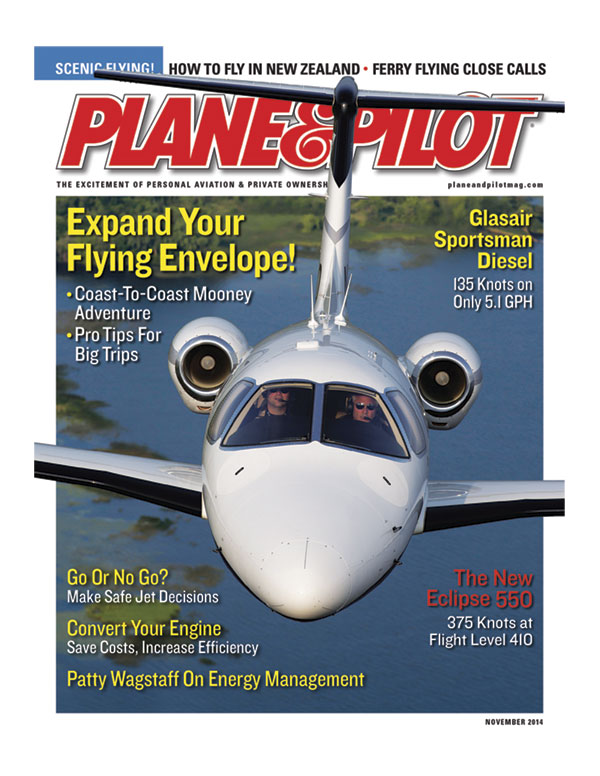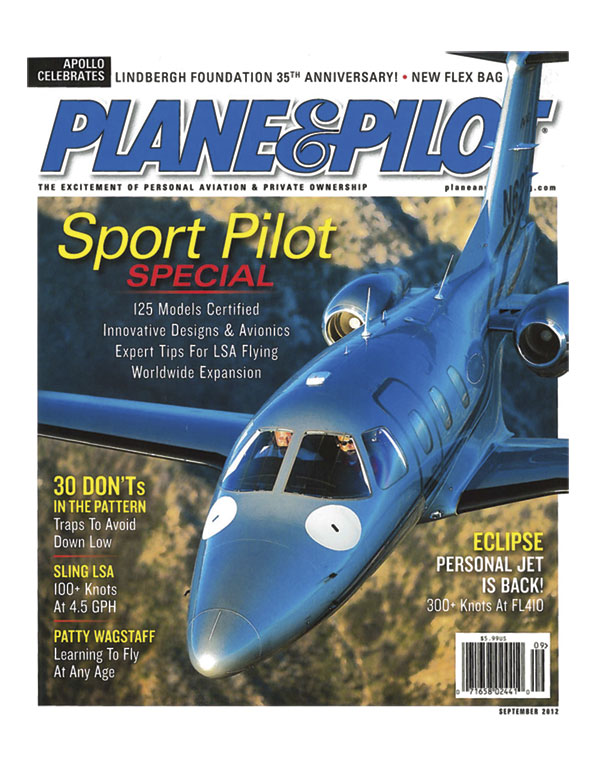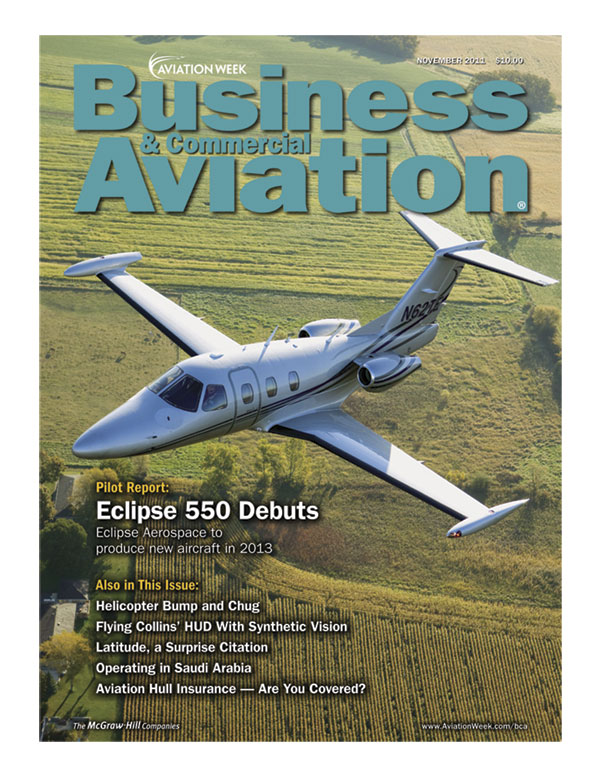 Eclipse Aerospace Magazine Covers

Pilot Report: Eclipse 550
AIN, by Matt Thurber
Matt Thurber takes the latest Eclipse 550 for a test flight and reports back on avionics, performance, and more.
---

Dreams Do Come True
Plane and Pilot Magazine, by John Hayes
Plane and Pilot magazine writer and pilot John Hayes takes the Eclipse 550 for a tour around the deserts around Tucson and reports back on an incredible flight.
---

Crossing the Threshold
AOPA, by Thomas Haines
The 550 moves Eclipse from curiosity to contender
---

Eclipse Aerospace Makes First Delivery
Flying Magazine, by Pia Bergqvist
---

Eclipse Doubles Life Limit of Its Very Light Jets
AIN Online, by Rob Finfrock
---

Light Jets, Heavy Benefits
Barron's, by Matt Thurber
Save money by matching your machine to your mission.
---

The Great Fightback
P1, by Dave Calderwood
Eclipse's Incredible Comeback from Fallen Hero to Resurgent Star
---

The Little Jet That Can
Plane and Pilot, by Bill Cox
The Eclipse 500 is back, and this time, they've done it right
---

Eclipse 550 Debuts
Aviation Week, by Fred George
---

New Eclipse Races Into Pole Position
Flight Global, by Flight Evening News Team
---

Total Eclipse Performs And Delivers
AIN, by Mark Huber
---

Eclipse 500: Approaching Totality
Flight Global, by Michael Gerzanics
With the Total Eclipse package, the Eclipse 500 is finally what was promised at launch
---

Download Article PDF
New Eclipse
Flying Magazine, by Robert Goyer
We get to fly the most controversial airplane in GA history. In the process we learn a lot about the company that was there to pick up the pieces.
---

Download Article PDF
Mods and Mends
AOPA Turbine Pilot, by Thomas B. Haines
The VLJ Company Implements Mods, Mends Relationships
---

New Eclipse Jets Will Feature Avio IFMS
Aviation Week, by Robert Hewson
---